Mala Dengbêjan
Dengbêj House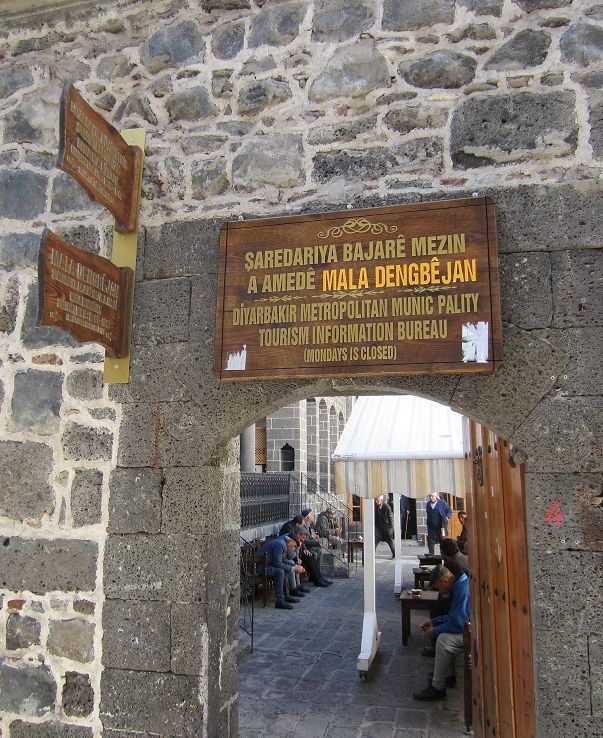 Tracks:
01. Şex Mihemed Emin - Bira Rindo
02. Behiye - Dibe Mih
03. Dengbej Rostem - Dilbere
04. Şah İsmaile Milani - Lo Miro
05. Aşiq Memet - Gede Nezano
06. Dengbej Yusif - Gewgewe
07. Dengbej Silhedin - Xozan
08. Dengbej Tewfiq - Mete
09. Dengbej İzzet - Rizake Xelit
The house which is being using as Dengbêj House is an 100 years old historical Diyarbakir house. Two large rooms and a large courtyard of the house belongs to Dengbêj House. Because courtyard is cooler in summer, Dengbêjs use this site in the summer. Every day about 10-15 Dengbêjs visit Dengbêj House and sing; but some special times such as festivals number of Dengbêjs becomes over 30.



Dengbêj and Dengbêj Tradition



The word Dengbej actually a Kurdish word unifed deng (voice) and bêj-tin (say). Dengbej means the person who tells tragedy, grief, happiness, etc. with rhythm and melody that decorate the music. Dengbêjî (Story Teller) is a Kurdish tradition. People who transmit Kurdish language, literature, culture, history and music are called Dengbêj.

Dengbêjs not only tell stories or sing, they are also transmitters of Kurdish culture and oral literature. They are witnesses of history, memory and poets of Kurdish people, with their powerful voices.

They are not only singers; they are also story and legend tellers, poets, composers and musical genius...

They are the Kurdish 'Homer's...